It all started with a girl, her camper and a dream...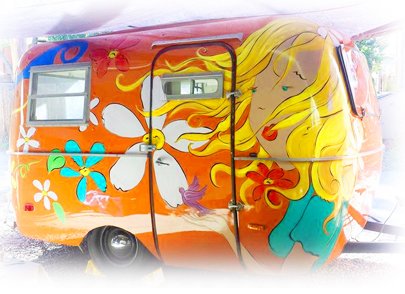 When I bought and re-designed my 1979 Acorn last year, everyone said I should start selling all the awesome stuff I've collected from around the world out of it. I thought that sounded like a great idea! And soon, my little dream morphed into a 1985 GMC Grumman Stepvan, aka The Funky Trunk, where I now cruise around Denver selling my wares to anyone who ventures by, at flea markets and festivals, wineries, breweries and private parties. You never know where you might find me!
I'm just your average Stewardess, Traveler, Adventurer, Wayfaring Stranger wandering through this wonderful world of ours. I love meeting you all on the road, but if our paths never cross, I also love being able to share my finds with you right here, on this little piece of the worldwide web. Thanks for sharing in my dream! I look forward to seeing you out there...